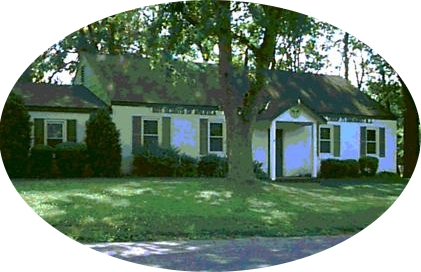 Welcome
Troop 71 welcomes you to our home and our program. The information below will hopefully encourage you to join our Troup but we do encourage you visit other troops in your search for a scouting home for your son.
History
Troop 71 was first chartered over 71 years ago by parents within the Oakhurst Manor section of Ocean (just east of Palaia Park) to provide Scouting to the growing suburb of Asbury Park. Our Scout House at 70 Larkin Place was erected in 1943 and consisted of the main room and bathroom. In 1963, my dad (Herb) and his assistants added the kitchen room. In the last few years the kitchen was upgraded and a new roof added. The scouts, parents, and friends of Troop 71 fund and maintain the building. Cub Scout Pack 71 also use the facilities. Seventy three of our scouts have earned the highest rank in Scouting, Eagle Scout.
Troop 71 has 50 (very) active Scouts. These Scouts are making their own history through their accomplishments and becoming better citizens and young men. As you walk around the scout house you'll see displays of some of our most recent activities, as well as books, trophies and memorabilia that speak to our long history. Feel free to browse the walls of the scout house!
Meetings Days and Times
Troop 71 Scout Meetings are the first three Tuesdays of the month from 7-8:30 pm. Patrol Leaders Council (youth leaders of the troop) Starts at 7:30 each 4th Tuesday.  Advancement conferences called Board of Reviews are normally held on the 4th Thurs at 7 pm. Adult Committee Meetings are normally the 1st Wed of each month. At least one parent of each boy is encouraged to participate and join the troop. 5th Tuesdays may be used for special merit badge meetings.
Trips and Activities
Generally, we camp or have a major activity one weekend a month and we use the Patrol method on most trips. Basically, the scouts run the show (with oversight) and the adults eat what they cook. Many months we will have more than one scouting activity. A list of various trips and activities will is emailed monthly along with the monthly adult committee agenda. Costs for food and activities are shared and vary by event. The troop picks up the normal camping fees, and we ask parents to share the driving responsibilities throughout the year. We keep costs as reasonable as possible. If there are any special financial needs, please see Mr. Brockel privately. NO SCOUT WILL EVER BE DENIED PARTICIPATION DUE TO FINANCIAL NEED. We welcome adult participation, which will require some basic online training for the safety and security of the scouts and leaders. Parents are expected to act as Adult Leaders of the troop and not as "Dads or Moms." We want to encourage the boys' independence and leadership. Tasks may take longer but the reward is a better boy!  While traveling, all registered members are covered by Boy Scout liability insurance.
Dues
Since Webelos normally have paid an annual Cub Scout Pack fee, our initial Boy Scout Troop fee is reduced to $71. This includes clothing items (Troop 71 hats, patches, neckerchief & slide, tee shirt). Each year there is a recharter fee (collection beginning Sep) of around $125. We encourage parents to be part of the troop charter with a suggested annual donation of $25. This fee goes towards the building fund. Every family is encouraged to support Monmouth Council's Friends of Scouting fund raising effort. MCBSA manages the Scouting program in Monmouth and runs our camps and programs.
Personal Gear
The Boy Scout Handbook and uniform are the first things he will need. We will discuss other gear within the first month, so don't rush out to buy things. Some camping gear is better than others, and we can suggest places to get it. We are blessed with extra gear in the scout house, which is free to everyone. If a boy upgrades his equipment, the older gear can be returned. Eventually each boy will need to have: a mess kit, a framed backpack, at least a 20-degree sleeping bag (zero-degree for winter camping), a ground pad, pocketknife, flashlight and a good pair of hiking boots. Those cell phones and electronic devices shall always be left home to charge.
Uniforms
The Troop 71 Class A uniform consists of a Scout shirt with correct patches, troop neckerchief, troop hats, scout pants & belt. Scouts shall present themselves for each meeting in at least a clean scout shirt and a smile. A Class B uniform is a Troop 71 tee shirt or sweatshirt, which may be used for traveling and weekend camping as instructed. Hats, neckerchief & slide, troop numbers, council patch, shoulder loops and a tee shirt will be provide by the troop to each new scout. Scout shirts, pants, & belt are secured through the council shop in Morganville or online. There is a box in the quartermaster's room with some gently used uniforms from former scouts.  Feel free to use what you need and drop off what is no longer needed. All rank badges are paid for with troop funds.
Advancement
Advancement is the responsibility of the scout. Scouts bring their Boy Scout book to each meeting and work on getting requirements signed off within. The boys who attend meetings and participate regularly will advance more quickly than boys who don't. Scouts must achieve Scout rank first. After that, they work towards the next three ranks of Tenderfoot, Second Class, and First Class. Whenever they complete all of the requirements for the next rank, they take the initiative to sign up for a scoutmaster's conference and board of review. The scout leadership and adults will help each scout through this task. The advancement chair, Mr. Marc Natangara, will present the rank promotion at a future meeting. All Scouts are encouraged to attend summer camp at wonderful Camp in Forestburg, NY and as many camping trips as possible. Boys learn and grow immensely with each camping experience and hopefully advance in rank and have FUN.
We hope your son will soon join us as a proud and committed member of Troop 71!
Regards,
Donald A. Brockel
Scoutmaster, Troop 71
Oakhurst, NJ
(with 40+ Years in Scouting!)

Any questions please call me at 732-539-0743 or email me at scoutmaster@troop71oakhurst.org.
Links
Monmouth Council
Boy Scouts of America
Forestburg Scout Reservation
Quail Hill Scout Reservation
National Eagle Scout Association
World Organization of the Scouting Movement
Order of the Arrow
Na Tsi Hi Lodge 71
Section NE-5A
MeritBadge.org
US Scouting Service Project